SADISTIK FOREST Release 'Fabrics Of Lies' Video
02.04.2012 | Source: bravewords.com
Finnish death metallers SADISTIK FOREST have released their new video, for the track 'Fabrics Of Lies' , featured on the band's second album Death, Doom, Radiation, which was released on March 21st via Violent Journey Records. Check out the video below:



Death, Doom, Radiation was produced by Samu Männikkö (SE, JOSTA EI PUHUTA).

Vocalist/bass player Markus Makkonen commented: "Death, Doom, Radiation is a big step ahead for us. Matti was now along through the whole creative process and his input was crucial while making Death, Doom, Radiation the monster it is. He brought along more individual sound, musicianship and wider musical vision, so the new one will definitely surprise some people."

Album artwork was created by legendary artist Juha Vuorma (AUTOPSY, EDGE OF SANITY, USURPER).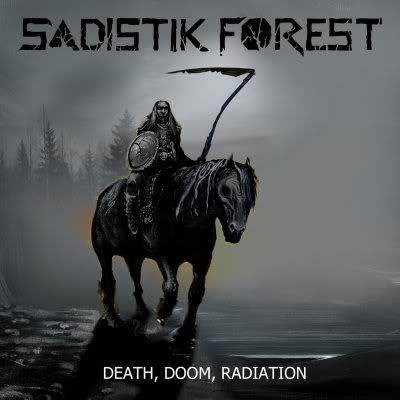 Tracklisting is as follows:

'Radiation Cloud'
'Fabrics of Lies'
'Code For Liberation'
'Down Pours The Rain Of Blood'
'Pit Of Debris'
'Entrapment'
'It's Raining Napalm'
'Lacking Capacity'
'Violent Confrontation'
Source: bravewords.com
Latest Sadistik Forest news
Most popular from Sadistik Forest
Links
---