OMNIUM GATHERUM Among New Acts Confirmed For Metalfest 2012
01.04.2012 | Source: bravewords.com
ELUVEITIE, HEIDEVOLK, OMNIUM GATHERUM, LENG TCH`E, PURIFY, TOUGH MOTION, FIVE MINUTE FALL are the latest acts confirmed for Metalfest 2012 which will hit the following countries next May and June: Austria, Germany, Poland, Croatia, Italy, Switzerland and the Czech Republic.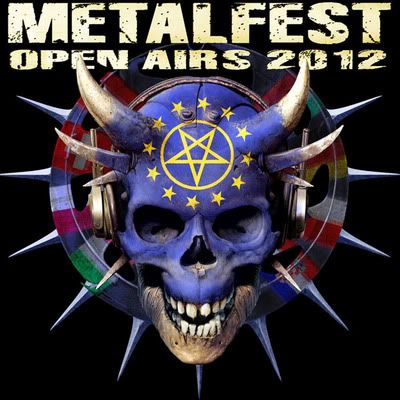 Confirmed to play Metalfest 2012:

MEGADETH – exclusive festival shows 2012
BLIND GUARDIAN
IN EXTREMO
KREATOR – exclusive festival shows 2012
KYUSS LIVES!
W.A.S.P. 30th Anniversary Show
BEHEMOTH
EDGUY
FEAR FACTORY
HYPOCRISY – exclusive festival shows 2012
ELUVEITIE
LEGION OF THE DAMNED
DARK TRANQUILLITY
SALTATIO MORTIS
ENSIFERUM
POWERWOLF
MOONSPELL - album release show for Alpha Noir
ALESTORM
GRAND MAGUS
GRAVEYARD
EPICA
DEATH ANGEL – The Ultra Violence Set
TRIPTYKON
LAKE OF TEARS
VADER
ORANGE GOBLIN
SWALLOW THE SUN
BRAINSTORM
HEIDEVOLK
WITCHCRAFT
SEPTICFLESH
STEELWING
MY SLEEPING KARMA
SKULL FIST
GRAVEWORM
HATE
KONTRUST
FLESHGOD APOCALYPSE
KRYPTERIA
FEUERSCHWANZ
FUELED BY FIRE
NEXUS INFERIS
MYSTIC PROPHECY
OMNIUM GATHERUM
TURBOWOLF
HUNTRESS
AKREA
LENG TCH`E
EMERGENCY GATE
GURD
NACHTBLUT
LONEWOLF
PURIFY
TOUGH MOTION
FIVE MINUTE FALL


Check out a new trailer below:



Metalfest 2012 dates:

May 31 - June 2: Mining - Metalfest Austria
May 31 - June 2: Dessau - Metalfest Germany/East
June 1-3: Jaworzno - Metalfest Poland
June 3-5: Zadar - Metalfest Croatia
June 5-6: Milan - Metalfest Italy
June 7-9: Loreley - Metalfest Germany/West
June 7-10: Pratteln - Metalfest Switzerland
June 8-10: Plzen - Metalfest Czech Republic

For more details visit Facebook.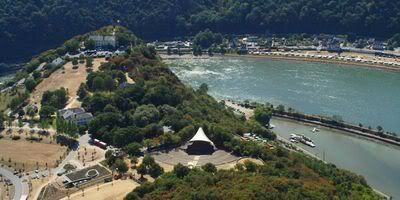 Source: bravewords.com
Latest Omnium Gatherum news
Most popular from Omnium Gatherum
---