AMORAL Announce Show Date In Helsinki, Finland
29.03.2012 | Source: bravewords.com
AMORAL
have announced they will play a free show on April 25 at On The Rocks in Helsinki, Finland.
The band commented: "We play a full-length set of songs from our back catalogue arranged anew. So leave your earplugs at home, get a glass of wine from the bar and enjoy the soothing sounds of our sensual arrangements at this one-off show!"
Amoral'
s new album,
Beneath
, was released in North America on February 14th, 2012 via The End Records with one original bonus track, '
Sleeping With Strangers
'.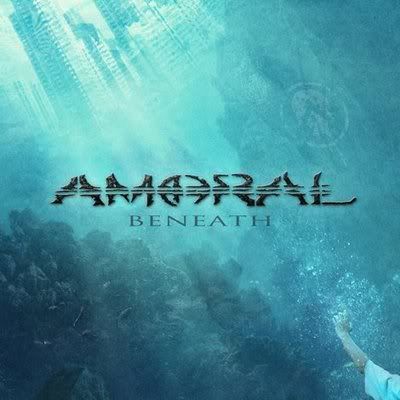 Beneath
tracklisting:
'Beneath'
'Wrapped in Barbwire'
'Silhouette'
'Things Left Unsaid'
'(Won't Go) Home'
'Closure'
'Same Difference'
'Hours of Simplicity'
'Wastelands'
'This Ever Ending Game'
'No Future'
'Of Silent Stares & Fire Lost'
Source: bravewords.com
Latest Amoral news
Most popular from Amoral
Links
---