SYMFONIA - New Audio Interview With Frontman Andre Matos Available
21.04.2011 | Source: blabbermouth.net
SYMFONIA frontman Andre Matos (ex-ANGRA) is featured in a new audio interview with Heavy Metal
Thunder. Check it out at this location.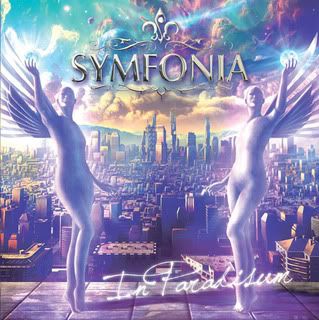 Symfonia's debut album, In Paradisum, was released on April 19th. The tracklisting is as follows:
'Fields Of Avalon'
'Come By The Hills'
'Santiago'
'Alayna'
'Forevermore'
'Pilgrim Road'
'In Paradisum'
'Rhapsody In Black'
'I Walk In Neon'
'Don't Let Me Go'
Syfonia also features ex-STRATOVARIUS members Timo Tolkki (guitars) and Jari Kainulainen (bass), ex-SONATA ARCTICA keyboardist Mikko Härkin, and ex-HELLOWEEN drummer Uli Kusch.
The band made their live debut at the
Finnish
Metal Expo on February 18th. Fan-filmed footage is available below:
Source: blabbermouth.net
Latest Symfonia news
Most popular from Symfonia
Links
---